Pakistan Academy is a leading provider of home and online tutoring services, offering personalized and affordable education solutions to students of all ages. The academy is committed to helping students reach their full potential by providing them with high-quality, one-on-one instruction from experienced and knowledgeable tutors.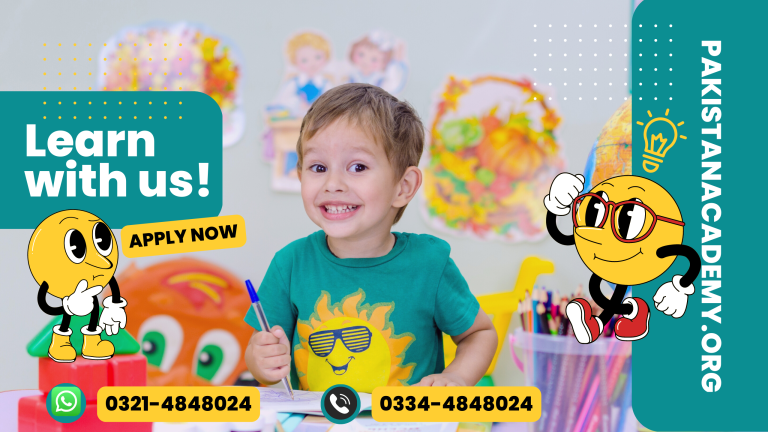 Pakistan Academy Home tutoring is a great option for those who want their children to receive personalized instruction in the comfort and convenience of their own homes. With home tutoring, students can receive individualized attention and support from their tutors, allowing them to work at their own pace and focus on their specific needs and strengths. This type of tutoring also provides a more relaxed and stress-free environment, helping students to feel more confident and motivated to learn.

In addition to the benefits of personalized instruction, home tutoring can also be more convenient and more affordable than traditional tutoring. With home tutoring, there is no need for students to travel to a tutoring center, saving time and money. And, since the tutor is coming to the student's home, there are no additional costs for materials or supplies.
For those who are unable to receive in-person tutoring or prefer a more flexible and accessible solution, Pakistan Academy also offers online tutoring services. Online tutoring provides students with the same high-quality instruction as home tutoring, but with the added convenience of being able to learn from anywhere with an internet connection.
With online tutoring, students can receive live, interactive instruction from their tutors, allowing them to receive personalized support and feedback. Additionally, online tutoring offers a wider range of subjects and resources, making it an ideal solution for students who want to expand their knowledge and skills in a particular subject.
Conclusion
In conclusion, Pakistan Academy is a leading provider of home and online tutoring services, offering personalized, convenient, and affordable education solutions to students of all ages. Whether you're looking for home tutoring to provide personalized instruction in your own home, or online tutoring for a more flexible and accessible solution, Pakistan Academy has the resources and expertise to help you reach your goals